Saving money on groceries and household items can be the ticket to getting your household budget under control, or the key to putting aside extra money for things like a family vacation or a new car. Product manufacturers and retailers provide a handy way for you to stretch your grocery and household item dollars, by offering coupons that allow you to save money on their products. However, couponing isn't as easy as it looks. It's not uncommon for people to start clipping coupons, but get frustrated and quit after a few instances of forgetting their coupon stash or being unable to find what they need in a hurry. This can make couponing seem like too much work, with not enough reward.
The truth is, those coupons really can add up, and it is worth it to put the work in. But the trick is to make sure that you're working smart, instead of working too hard. The best way to do that is with better coupon organization. If you have your coupons neatly arranged in a way that's easy for you to grab and take with you, you'll be less likely to leave them behind — and you won't be caught in the checkout line at the last minute, frantically searching for a coupon that you can't find. The following are a couple of good ways to organize your coupons.
The Binder Method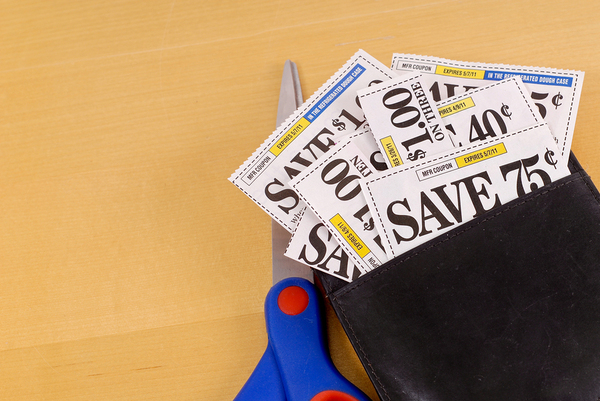 Many expert couponers swear by using a binder to organize your coupons. You can use a regular three-ring binder, or something like a Trapper Keeper, which has a Velcro closure so that nothing falls out. Use plastic holder sheets that are meant for baseball cards to store your coupons. Those sheets have holes punched so that they can easily go into three-ring binders, and the card-sized pockets are perfect for storing clipped coupons.
Once you have the binder and holders, the next step is to use section dividers that will allow you to separate your pages of coupons into categories. There are several ways to do this, depending on your preference.
Divide your coupons by the type of product — for example, you might have sections for meat, dairy, canned foods, household cleaners, and so on.
Divide your coupons by store — one section for the drug store, a different section for each grocery store you use, and so on.
If you tend to shop primarily at only one store, you could even divide your sections by the aisle of the store.
After you've figured out your sections, you may also want to add a pencil case containing things like a calculator, a pair of scissors, or anything else you might need for your list. Store your binder near the door or even in your car so you definitely have it when you're headed out to shop.
Accordion File Method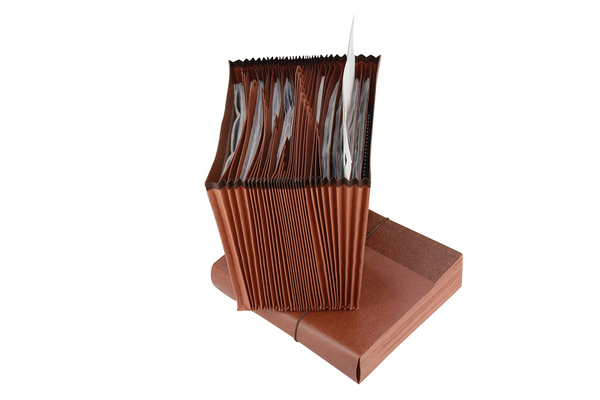 Maybe you find all of that clipping and dividing to be a tedious chore. Another option is to choose a big accordion file for your coupon inserts. Just save the inserts that have coupons you want, and stick them into the accordion file by date. When you're ready to shop, just cut out the coupons that you need and go. That still keeps your coupons all in one place and organized so that they're easy to find, but saves you time on clipping and organizing.
Organization is largely in the eye of the beholder — one system doesn't necessarily work well for everyone. The important part is to find a system that works well for you, and stick with it. To get more money-saving deals and freebies, sign up for savings and deals today.