The Super Bowl is just around the corner. If you're hosting a party this year, we have good news for you: You don't need to break your budget to maximize your fun.
With some friends, easy snacks, and DIY decorations, you can make your guests feel like they're at the big game, at a fraction of the cost of a ticket. These six tips will help you plan an inexpensive Super Bowl party that doesn't skimp on the fun.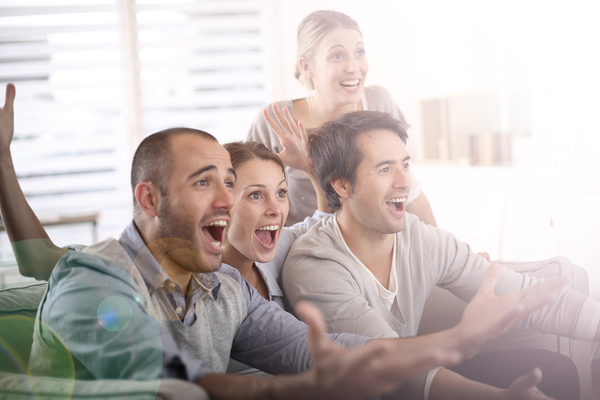 1. Use Real Plates And Dishes
Paper plates and utensils make clean up easy, but they also cost far more than using the dishes that you have. If you're worried about something getting broken, check out your local party supply stores and grocery stores for reusable plastic dishes – you can wash them and save them for future use without taking up much storage. If you watch these stores for sales and stay updated with an online deal site, you'll be able to use coupons and online deals to reduce costs even further.
2. Make The Prep Part Of The Party
Enlist a few friends to arrive early so they can help you set up and prep. That takes the entire burden off of you and is a great way to get the party atmosphere going. Whether you just need help finalizing the arrangement of your food or making and hanging a few last decorations, friends are always happy to pitch in when they can.
3. Shop Smart For Food
Food and beverages will likely be the highest cost items for your party, but you can increase your savings by being a savvy shopper. First of all, plan out your recipes using items that you know will be on sale or for which you have coupons. This will ensure you don't overspend while still getting everything you need. Instead of buying packaged dips for chips, make your own guacamole or salsa using the ingredients for which you have deals. With a few varieties of chips available, your guests will have goodies to snack on throughout the game.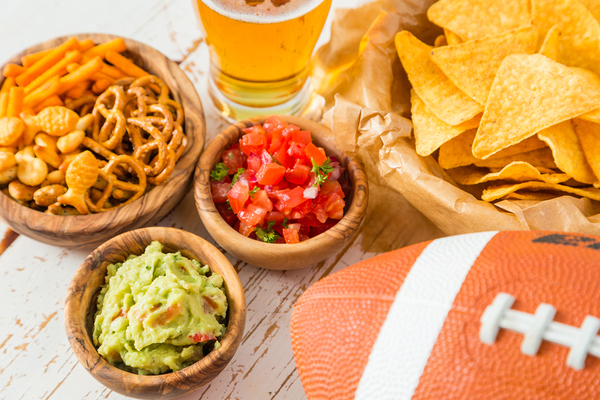 4. Do Food Prep Yourself
A vegetable plate is an affordable and healthy snack for your guests, but instead of buying one that is pre-made, shop for vegetables using coupons and deals and then cut them yourself. It takes a bit more time, but you can save substantially on the in-store cost.
For "dessert" or just sweeter treats, do the same thing with fruit and make a nice salad. Not only does doing it yourself cost less, but it also keeps the fruit nice and fresh before the event.
5. Share The Cooking Burden
If you plan on serving more substantial food beyond simple snacks, hold a potluck-style party and invite guests to bring a dish. You'll get significantly more food at the party, and you won't have spent any additional cash. You can even suggest simple recipes for guests, such as chili.
6. Keep Beverages Simple
You're going to need plenty of beverages for your party, and beer and wine, in particular, can quickly add up. Don't be afraid to purchase whatever kind of beer is on sale; if any of your guests are beer aficionados, you can ask them to bring their preferred brand. For wine, if you have a Trader Joe's nearby, pick up as much Charles Shaw (also known as "Two Buck Chuck") as you need – at $3, you and your guests will be surprised at how good it is.
Keep your costs down for any event during the year by using online coupons for your shopping needs. Sign up for savings and deals today and save all year long.