If you could afford to take any vacation you wanted, where would you go? Would you take a romantic cruise with your significant other? Take a family vacation to a city with great amusement parks, festivals, and museums? Or take off by yourself to a location with white sandy beaches and great shopping opportunities? Those vacations may seem out of reach, but if you know where to look, you can find fantastic coupons and deals that will help you afford them. Healthylivingfreebies.com is a coupons and deals site that can point you to some of the best deals on fantastic vacations. Take a look at some amazing vacation ideas that you might be able to afford after all.
Royal Caribbean International Cruise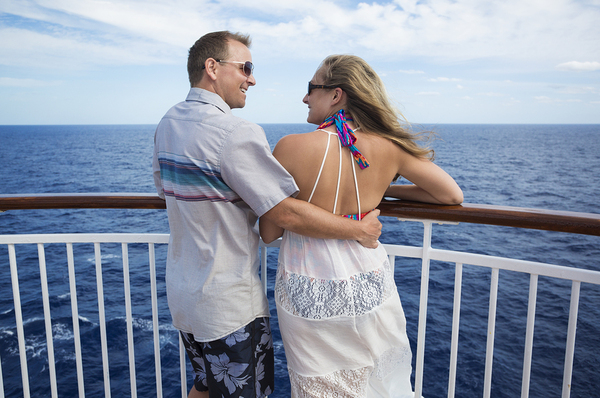 Leave your day-to-day life on shore and sail away for Bermuda, the Bahamas, Europe, or the Caribbean, which are just some of the destinations available when you book a cruise with Royal Caribbean International. You'll explore exciting ports of call where you'll have the opportunity to enjoy unique adventures like zip lining, bike tours, and scuba and snorkel excursions.
But a cruise isn't just about waiting to reach a destination — it's also about the journey. And you'll find plenty of things to do that will keep you busy while you're on the ship, too. Try your luck in a casino, take in an award-winning musical, or just relax by a sparkling pool. You'll have an entire ship full of activities and creature comforts to enjoy while you sail to the destinations that you've always dreamed of visiting.
Kennebunkport, Maine
If you want to relax by a scenic beach and explore a town with charm and history to spare, you couldn't do better than Kennebunkport, Maine. Visit Goose Rock Beach to explore while taking in Maine's famously scenic shoreline. Take a day to visit some of the lighthouses in the area that make for great photo opportunities, like the Goat Island Light at Cape Porpoise or the Wood Island Light at Biddeford Pool.
And if you feel like shopping, you'll find great deals at Kittery Outlets, or you can explore the book stores, boutiques, and restaurants in the town center at dock square. If you save enough money on your vacation, you'll have more to spend on souvenirs!
Branson, Missouri
If it's a family vacation you're looking for, you couldn't do better than Branson, Missouri, located in the beautiful Ozark Mountains. The kids will love Silver Dollar City, an award-winning amusement park with an 1800s theme. They can also have some educational fun while exploring the Branson Dinosaur Museum.
Branson is known for its many theaters, where you can take in a diverse variety of shows and concerts. If you're looking for a place to spend your winter vacation, you couldn't do better than experiencing the one-of-a-kind Ozark Mountain Christmas, a holiday celebration unique to Branson that features Santa and his reindeer, a musical tree, and an assortment of festive light displays.
What do these great vacation ideas have in common? You can find savings for all of them at healthylivingfreebies.com. Sign up for our special savings and deals today.