Saving money can seem impossible if you are living paycheck to paycheck — but it isn't. In fact, with just a few simple tweaks to your lifestyle you can build up your savings account.
Start 2017 right by preparing ways to save for the new year. Follow these five simple tips and save $1,000 in the coming year.
1. Do-It-Yourself When You Can
Easy ways to start saving money include you getting your hands dirty, when you can. You might need to pay for a contractor to install kitchen cabinets, but you can surely handle re-staining your coffee table on your own.
However, DIY also includes things like eating in more than you eat out. Think of how much a meal costs when you go out; if you include drinks, this can be over $50 for just two people. However, making almost the same meal at home can cost you half as much. You don't need to cancel all of your social plans and entertainment, but if you can cut the times you dine out each month in half then you will see significant savings.
2. Watch Your Recurring Charges
With the ease of autopay and online bills, you probably have some of your monthly charges billed automatically. Some of these — like utilities — may be non-negotiable, but others, such as gym charges, landlines, or even smartphone data charges are elements of your monthly expenses that you can address. Remind yourself of what you are paying on a monthly basis in recurring or automatic charges, and see if there is room to knock off some money. If you have a cable box in a room that no one ever uses, it might be time to say goodbye. Also, look for ways to have your spending subsidized; for example, many health insurance companies will reimburse all or part of a gym membership.
3. Use Coupons
There are many resources available like online deal sites that allow you to access savings on everything from household goods to home renovations. Becoming familiar with coupons, and the ways you can use them to increase your savings, can be the best way to access savings year-round on everything you buy. You may also want to familiarize yourself with coupon fraud, so that you stay safe while seeking out deals.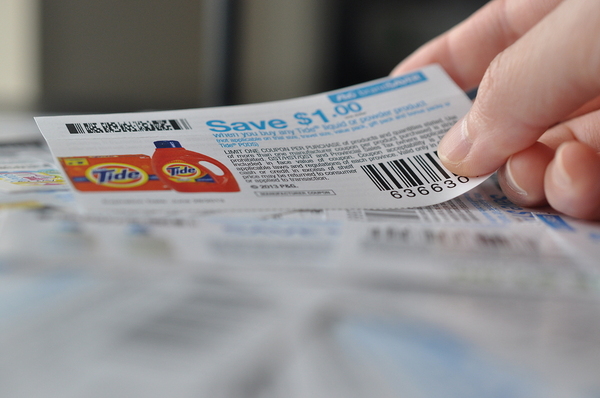 4. Make Extra Money Online
There are plenty of opportunities to make additional income online, but you'll want to be careful to work with sites that are legitimate. Taking surveys through a reputable site can be a great way to spend your downtime, as it allows you to share your opinions with a company while bringing in some extra cash.
5. Look For Freebies
Free products can be a quick way to save because you are getting what you need — without paying for it! Sometimes you can access free products from online deal sites, but you may also be able to get free stuff by mail directly from retailers or manufacturers who offer these promotions themselves. Look for special sales and offers that allow you to buy-one-get-one-free, and keep an eye on sample aggregate sites that allow you to try before you buy.
Get your new year off on the right foot by preparing a strategy for saving. Sign up for savings and deals to get started today.