One day as you hazily check your email first thing in the morning, you see that you've received an email coupon for 90% off of a flat screen TV from a major brand. While you've never given this company your email address before and have not submitted any information to a contest or special offer, how can you resist such temptation?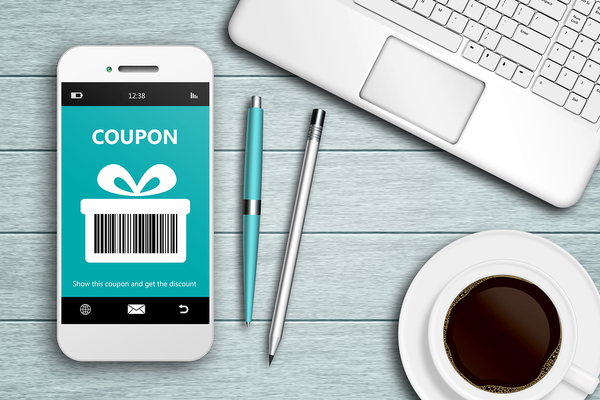 Before you click on that link or download that attachment, it's important to know about coupon fraud. When an offer sounds far too perfect, there could be something nefarious hiding underneath; you may be in danger of compromising your personal and financial life because of the lure of a too-good-to-be-true deal
As couponing has grown in popularity, so has coupon fraud. Unfortunately, coupon fraud takes a number of different forms, all of which you need to be aware of to protect yourself.
While scams can compromise your personal safety and security, you may also be committing coupon fraud without realizing it. The idea of couponing is itself based on a community of trust, where everyone gets to provide and access deals because they are being used responsibly. When abuse comes into the picture, the deals start to disappear.
Arm yourself with knowledge so that you can prevent any fraudulent activity, whether accidental or intentional. This guide will help you understand what coupon fraud is, the types of coupon fraud you need to watch out for, how to avoid fraud, and how to report fraudulent coupons.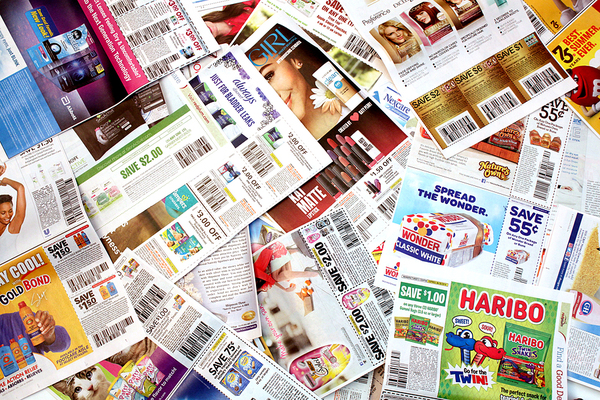 What Is Coupon Fraud?
Coupon fraud comes in different forms, but can generally be thought of as the use of a coupon in a way other than intended from the issuer. This can happen when consumers use coupons without following through with terms and conditions or adhering to promotional requirements, or when retailers submit coupons to manufacturers, wholesalers, or other sources for products that were never actually sold. Of course, coupon fraud can also occur when false coupons are made or changed from the original promotion, an unfortunately common practice.
Coupon fraud hurts everyone. When a retailer loses money to fake or counterfeit coupons, they will typically raise their prices in order to recoup this loss — which means fewer deals available for all shoppers. When a wholesaler, manufacturer, or brand suspects that a retailer may be perpetuating fraud, they may also raise prices — which get passed on to the consumer — if not pulling their products from those retailers altogether. Finally, even minor coupon fraud that may seem harmless can lead to a cycle of misuse and abuse that ends up with everyone missing out on available deals or promotions.
The Types of Coupon Fraud
Coupon fraud runs the spectrum from intentional to accidental. It is important to be familiar with the multiple forms it can take, both to protect yourself and to avoid inadvertently participating in fraud.
Online deal sites have made it easy for consumers to find incredible savings from the comfort of their computer. Unfortunately, with the ease of online deal sites, it has also become easier for scammers to post fraudulent online deals, which is why it is essential to find a site that you know you can trust. These types of scams typically offer extreme discounts and deals that you ostensibly only have to pay a small amount for, while fraudulent parties are gaining access to your personal information or simply walking away with your money.
You should also be careful when downloading files from sites, as these can easily contain malware that will compromise your computer. By enticing you with a free download for a serious deal, scammers can get you to hand over a whole lot more than you bargained for.
Never buy coupons off sites like Craigslist or eBay, as this will be in violation of the terms set out by the coupon issuer. Of course, this also puts you at a higher risk of danger, even if the coupon you purchase is authentic. Also be weary of coupon books that will only charge you a seemingly small fee for a bulk lot of savings from different places; if they are selling the coupons, even at a reduced price, this is a violation of the terms of the deal. A good rule is to always avoid any individuals or companies that try to sell you coupons.
Altering coupons is, of course, also a major form of coupon fraud. This malicious activity can harm both retailers and the couponing community, as it can cause stores to stop offering deals or even raise prices. Overt forms of altering coupons include creating a fake coupon with a real barcode in the hopes that a cashier isn't paying attention, so you can get a deal on an item that isn't currently on sale. The same goes for things like changing expiration dates or the quantity of items available for the promotion. If you are given a coupon from someone, always look to make sure it hasn't been changed, and verify that the terms align with the promotion being offered.
Aside from these overt forms of fraudulent activity, common things YOU do may actually be considered a form of coupon fraud, such as:
Photocopied Coupons: Maybe a friend found an amazing deal on a coupon site, printed out ten copies and gave them to her closest friends — a nice gesture, but one that can be considered fraud. Most coupon sites will only allow you to print one or two copies, and some deals even stipulate that only one copy is allowed. Always follow the rules set out by coupon suppliers and retailers.
Missing Expiration Dates: Pay close attention to expiration dates on your coupons; if you go to a store and use an expired coupon — and it goes through — you were lucky. DON'T see this as an opportunity to try using expired coupons all over town, as anytime you intend to misuse the coupon as described, you are committing fraud.
Multiple In-Household Purchases: Many deals stipulate that only one or two coupons can be used per household. Yes, you may be able to send your husband out with a new coupon to double up on the deal, but you'll be disregarding the rules from the issuer. Remember, the couponing community is built on trust, and it is up to each deal seeker to honor the system so everyone benefits.
Stealing Others' Newspapers: You know your neighbor often takes a few days to collect their papers, so they won't mind if you grab one to pull out the coupons, right? If you don't ask them first, then you may be committing fraud. Newspapers aren't free, so taking any part of them without permission is considered stealing.
How to Avoid Coupon Fraud
Protect yourself from coupon fraud by staying vigilant, both while looking for deals and when using them. The best way to ensure that you don't fall prey to unscrupulous activity is by using reputable online sites during your coupon hunt. Sites that work directly with retailers or brands to bring you savings are guaranteed to provide legitimate coupons and are your best bet for security.
You can also stay on top of potential coupon fraud by bookmarking and checking the Coupon Information Center (CIC), an organization dedicated to protecting consumers and businesses from fraud. By becoming familiar with some of the scams that have plagued the industry, you'll know what to look for to protect yourself. If you ever have a question about whether a coupon is legitimate or not, the CIC records a list of fraudulent coupons.
While technology has made it even easier to make and share fake coupons, there are some standard elements that you can look for to help verify legitimacy. These include:
Barcodes: Real coupons to be used in stores will have a barcode so that they can be scanned and applied to the sale. If you come across sweet coupon deals but don't see a barcode, you may be headed for a scam. If there is a barcode, but there are only a few numbers or the bars don't look clear, this may be evidence that the coupon has been tampered with.
The Price: Does the coupon seem to cover all of the price of an item, or even more? It's likely fake. If a coupon is offering you a free item, this wording will be explicitly clear in the terms of the deal.
No Fine Print: It's a good habit to always check the fine print of coupons so that you don't accidentally or unintentionally commit fraud. However, if there are no terms and conditions, you're probably dealing with a fake coupon. Retailers and manufacturers are required to include certain language for legal purposes, so if this is missing, you know the deal is too.
No Purchase Required: If you come across a coupon that promises a great deal but doesn't require you to make a purchase, it is probably fake. Remember that retailers and wholesalers use coupons to reward customers for making a purchase, so if it looks too good to be true, it probably is.
Email Attachments: As scammers have gotten savvier, it has become easier to lure individuals into clicking on links within or downloading attachments from emails. The tricky thing about this is that many authentic coupons are sent via email to consumers — so how to know which are legitimate? Verify that the email has been sent from the company who makes the product, and be especially cautious of any coupons you need to download from emails. Typically, retailers will put all of the information you need about the deal within the body of the email itself.
Extended Expiration Dates: Most coupons will expire within 30 to 90 days of issue, so be careful with any that seem to have endless expiration dates.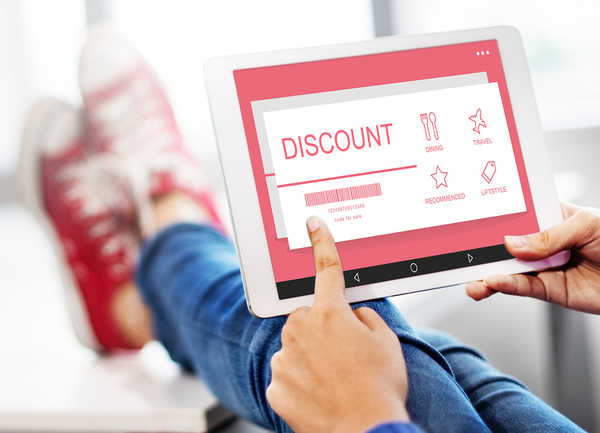 How to Report Fraudulent Coupons
If you've come across a fraudulent coupon or scam, it's important to report it to the proper authorities. It's a good idea to alert the CIC so that they can update lists of coupon fraud, but you should also alert the Federal Trade Commission (FTC), and if you are concerned about possible identity theft or large-scale fraud, the Federal Bureau of Investigation (FBI). The other government agencies who can help with certain types of coupon fraud include the Internal Revenue Service (IRS) and the United States Postal Service.
It is a good rule of thumb to never confront someone about counterfeit coupons and instead, to report the fraud to the right places. Protect yourself as much as possible and act quickly if you think you have been compromised by fake deals, but do so in a way that does not make you vulnerable to further harm.
The penalties associated with coupon fraud are variable, but they can range from fines to prison terms, depending on the severity of the scam. This is why it is important that you report any untoward activity, but also why it is essential for you to ensure that you are not unwittingly participating in coupon fraud.
The best way to avoid coupon fraud is to find online deals from a site that you can trust. Remember that couponing is a community built on mutual savings and shared transparency, so as you start accessing deals, make sure that you do so ethically in order to share savings with other shoppers. Be careful of anything that sounds too good to be true, and remember that you can increase your savings through plenty of methods beyond using coupons in unintended practices. Ready to access ways to save money through free products, opportunities to gain extra income at home, and an endless stream of authentic deals? Sign up for savings and deals today from a site you can trust.