Successful couponing is like an art; it will take practice and learning to get to the point where you are comfortable saving on everything you buy. If you want to make the most of your couponing experience, understanding the lingo will help you maximize your savings.
This reference guide will help familiarize you with couponing lingo, whether you need to know how many of an item you can buy or just what that abbreviation means on the bottom of the coupon. Remember that coupon fraud is a very real concern, so always check the fine print to make sure you stay safe.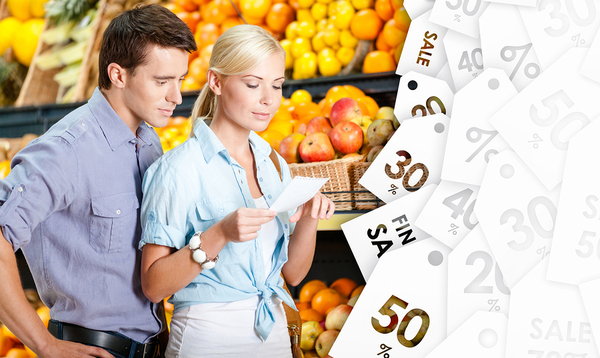 General Savings Lingo
There are certain phrases and abbreviations that are used for coupons from stores or manufacturers.
$x/x: This one is pretty straightforward — the dollar amount is how much you save, and the number is how many you need to buy in order to get those savings. Therefore, if you see $1/2, that means you can save one dollar if you buy two.
ASAV: While some of your deals will be restricted by terms of use, others will be more open to what you want to buy. ASAV — or any size, any value — isn't common on coupons, but when found, makes for a great way to save.
BUY-ONE-GET-ONE-FREE: Also sometimes referred to as B1G1 or BOGO, this type of deal means that you get a free product for every one that you buy. Keep in mind that these deals are typically restricted to free items that cost the same or less than the one that you buy.
ETS: Sometimes there are restrictions on the size of the item you need to purchase, and ETS stands for "excludes trial size."
FREE ITEM: As opposed to BOGO deals, FREE ITEM coupons allow you to get an item for free — without requiring a purchase.
MFG: The two types of coupons are store coupons and manufacturer's coupons, the latter of which can be used at nearly any store that accepts coupons and sells the particular item. Manufacturer's coupons are typically labeled with MFG, and sometimes with MQ.
MIR: Not all savings happen upon checkout. For mail-in rebates (MIR), you'll send in proof of purchase in order to receive your savings.
OOP: If you are responsible for paying a certain amount in order to get a deal, you'll find OOP — or the out of pocket amount you'll have to pay during checkout.
PEELIE: As the name implies, these coupons are removed — typically peeled — from the product itself.
Q/CPN: Q and CPN are typically used as an abbreviation for coupon.
STACKING: When you use a store coupon simultaneously with a manufacturer's coupon, this is called stacking. Most stores allow you to stack coupons, but always verify before checking out.
WSL: Some coupons are available only "while supplies last" (WSL).
WYB: Abbreviations on coupons are often used to cut down on space. WYB means "when you buy," so it is typically used to clarify the terms of the deal.
In-Store Coupons
Where you get your coupons will also affect the lingo that you may see on them. These abbreviations will typically signal savings that you can find within the store itself.
BLINKIES: These coupons are found in stores and are typically placed near the product on which they offer a deal. As their name implies, these can sometimes be found in boxes with a blinking light.
CATALINA: Sometimes also called CAT, these coupons are the ones that print after you have checked out. You'll be able to use these discounts on your next transaction.
CRT: Cash register tape is used to refer to any coupons that print out at the bottom of the receipt after checkout.
IN-AD: Many stores will offer mailer-style booklets that you can grab when entering the store. IN-AD coupons are those that can be found in these store coupon books.
TEARPAD: Similar to BLINKIES, you'll find TEARPAD coupons near products within a store, and these are typically coupons that you will tear off to use at checkout. In the majority of cases, you'll only be able to use one of these per transaction.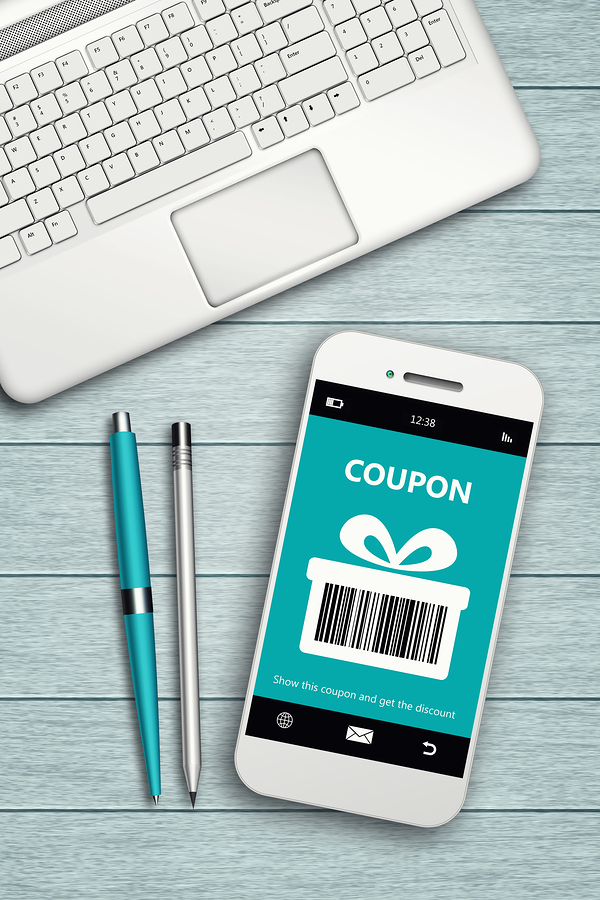 Coupons At Home
If you are finding coupons at home, you might come across some of these phrases.
IP/IPQ: When you access a coupon from an online deal site or direct from a store or manufacturer website, you'll likely find that it says IP or Internet Printable. You are typically allowed to print two copies per machine of coupons you find online.
FS: For online purchases, when you see FS it means "free shipping."
Brand Coupons
Larger drugstore and grocery store chains, and even manufacturers of common items have their own savings programs, many of which are great to be a part of in order to maximize your savings.
ECB: Extra Care Bucks are CVS's discounts that are printed on your receipt after checkout.
IVC: Walgreens offers Instant Value Coupons (IVC) which can be accessed via their store mailers and are now available online as well.
RP: Red Plum (RP) mailers are the bulk savings booklets that can be found in your Sunday newspapers.
PLENTI: wellness+ with Plenti is Rite Aid's recent discount system, and you'll find savings online and printed on the bottom of your receipt.
Maximize your savings by receiving online coupons and deals from a site that you can trust. Sign up for savings and deals today.