For shoppers looking for ongoing deals on their purchases, there is no easier way to see successful saving than using coupons. Even if you dread the thought of cutting out and organizing coupons, there are easy tricks and techniques that will save you time while saving you serious money.
If you have been interested in finding new ways to save on the things you purchase regularly, read on for everything you need to know about couponing.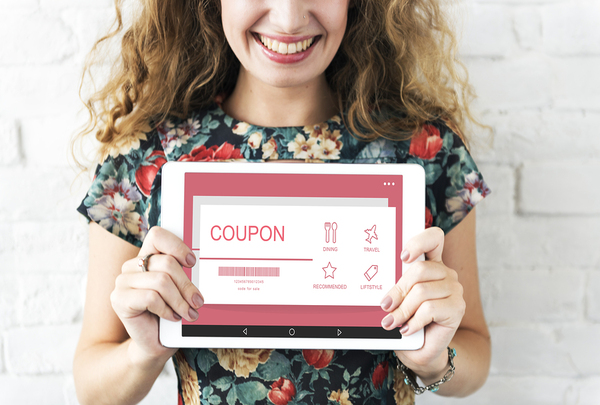 Introduction to Couponing
You may have memories of cutting out coupons with your mother, but coupons have been around for a lot longer. In fact, the first coupons were created in 1887 by Coca-Cola, coming in the form of a written out "ticket" for a free coke. This ingenious marketing device was completely revolutionary — who would give away a product for free? As history has shown, those early coupons and that early focused promotion of Coca-Cola were both huge successes.
Unsurprisingly, coupons really took off in the 1930s, when the country was faced with the Great Depression and many people had trouble buying essentials like food. Coupons continued strong during and after World War II, and have continued to grow in popularity since then.
In modern times, shoppers can now access coupon savings on paper, online, and even on their mobile devices for products from nearly every industry.
Finding the Best Coupons
Nowadays it is far easier to find coupons than in the past. However, it is important that you get your coupons from reputable places or you could be susceptible to coupon fraud. Some of the best places to find legitimate coupons include:
Online coupon sites: These sites are ideal for those who are committed to finding the best deals regularly for a range of different products. Online deal sites will offer coupons for specific products and stores, special promotions like freebies, and some will even have ways that you can earn extra cash by taking surveys. When you use an online deal site, you want to look for one that offers rotating deals so you can access the biggest selection of savings.
Newspapers: What was once the standard process for couponing still works — searching through your newspaper for hot coupon deals. You might want to consider getting a couple subscriptions while you are starting out so that you can find the newspaper that will offer you the best deals on a regular basis. Typically, newspapers with larger circulations will be those that offer more deals.
Sign up for email newsletters: If you shop from a particular brand or store on a regular basis, sign up for their email newsletters. Most stores will send out their regular promotions in addition to special savings for subscribers. If you dread the idea of filling up your inbox with savings, set up a special filter to send discount emails direct to a folder, where you can peruse them when you have the time.
Store websites: Checking on your favorite store websites can also help you find limited-time deals. Some of these coupons can be used only online, while others can be used online or in-store. Checking each website can be time-consuming, so you're better off leaving this strategy to checking the big name retailers you like to shop from.
In-store displays: Some stores will post their special deals and promotions within the store, sometimes right at the entrance, other times near the checkout. Make it a habit to check for coupon grabbing opportunities whenever you go to your favorite stores.
Social media: Facebook and other social media sites are also great places to find coupons. However, you need to be careful on social media as plenty of unscrupulous individuals share fake or fraudulent coupons, or even coupon scams. Your best bet is to follow the retailers and manufacturers you buy from as they will post periodic special deals for their social followers.
Ask friends and family: Check with your contacts to see if anyone has a newspaper subscription but doesn't use the coupon inserts — they'll probably be happy to share with you instead of tossing them in the trash. One thing to keep in mind is that you don't want to accept copies of coupons from friends or acquaintances, in real life or social media. It is illegal to do so, and not worth the stress.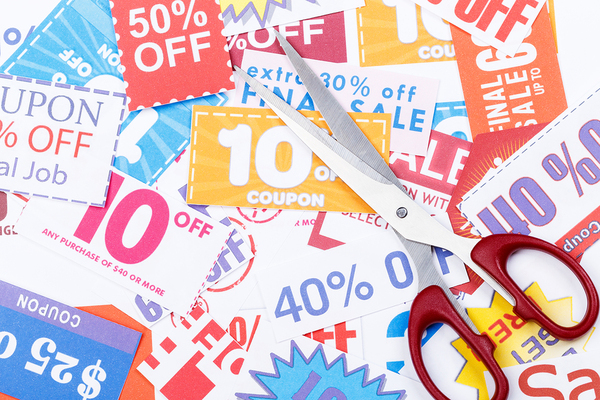 Types of Coupons
There are different coupon types and different promotion types, and it is a good idea to become familiar with them so you can strategically plan your shopping and spending. The two main types of coupons are a manufacturer's coupon and a store coupon.
Manufacturer coupons are what they sound like — a promotion for a particular item direct from the manufacturer. You will use the coupons at stores that carry the item, although it is always a good idea to be familiar with the coupon policy of the store you are shopping at to confirm that they will accept it. Your coupon will say "manufacturer's coupon" somewhere on it and will include fine print detailing how it can be used and when it expires. These coupons will also typically have an area meant for the store, with a barcode and an address where they will send the coupon after they accept it from you. Get in the habit of checking all of your coupons to make sure they aren't missing anything — or they could be fraud.
Store coupons, similarly, are those that are issued by specific stores. A manufacturer's coupon will allow you to buy the product at any store, while a store coupon restricts your spending to that store (or other locations if it is a chain). However, some retailers will accept coupons from competitors, although you'll need to verify that before shopping. Both manufacturer and store coupons come in many different formats — from digital to paper — but store coupons are also sometimes found within the store itself. Many major drugstores and supermarkets will have coupon circulars by the front door, or even deals posted up on the walls or in displays.
A difference between manufacturer's coupons and store coupons is that the latter typically has a shorter expiration date. Most in-store promotions are shorter and meant for a purpose: a holiday sale, a weekly deal, or a way to get rid of out-of-season inventory. Keep this in mind when setting up your coupon organization so that you don't miss out on a deal.
One way to optimize your couponing is to do what is called "stacking" — or using two coupons on the same item. This is done when you have both a manufacturer's coupon and a store coupon for a product. While you can't typically use two of the same kind of coupon on a single item, if you use a store promotion with a manufacturer's coupon, you are not violating the terms while getting an even better deal. Be sure to confirm that your store allows stacking.
When it comes to the deals that are offered via these coupons, you'll find that there are certain standard promotions that many coupons offer, including:
Buy One Get One Free (BOGO): Who doesn't love a free item? These coupons are excellent for stocking up on what you love because every time you buy one, you get one free!
Single Item Discounts: These are the most common type of promotion in which you receive a discount on a single item. These promotions are typically for a dollar amount off the purchase.
Multiple Item Discounts: Rather than buying just one item, these discounts are for multiple items of the same product. You might see something like "$3 off the purchase of three," or similar. This means you'll have to buy three items in order to access the savings.
Freebies: The difference between freebies and BOGO is that you likely won't have to make a purchase to receive them. Freebies come from all types of industries, and can often be found consolidated on an online deal site.
Organizing Your Coupons
A bulk of your preparation time will be organizing your coupons, so you want to have a system that makes sense for you and your spending. It's best to come up with a process that you can stick with, and that will help you – not hinder you. You want to be able to see the coupons you have, monitor expiration dates, and all without taking up a chunk of your day. Some of the ways to organize your deals include:
Folders: The easiest way to store your coupons is in envelopes or folders — cut one out and put it directly into storage. However, the downside of this process is that it is hard to scale — once you have a substantial inventory of coupons it will become hard to find a particular one and you run the risk of forgetting what you have.
Binders: Binders are great for storing coupons because they are easy to store and easy to carry. Get plastic inserts for baseball cards which will allow you to store up to 9 coupons on each page, all visible and clearly displayed. Organize your binder into sections to make it even easier to access — you can start with easy categories like "food," "clothing," and "home."
Spreadsheets: If you prefer to look at things on a screen, you can set up a simple spreadsheet organized by type of product, store, or even expiration date. The benefit of a digital database are that you can sort and search coupons easily, but if you aren't very comfortable on computers, this method can end up taking up far more time than it is worth.
File folders: As you start increasing your couponing activity, you'll find yourself in need of some space. If you have a small filing cabinet, you can organize it by type of coupon, expiration date, or even by product industry, whatever you need to see what you have and use it while you have it.
Remember that expired coupons are useless, so make sure your organization strategy includes periodic audits of what you have and what it still valid. You don't want to end up in a situation where you have months of useless coupons taking up the space of those that you need to focus on.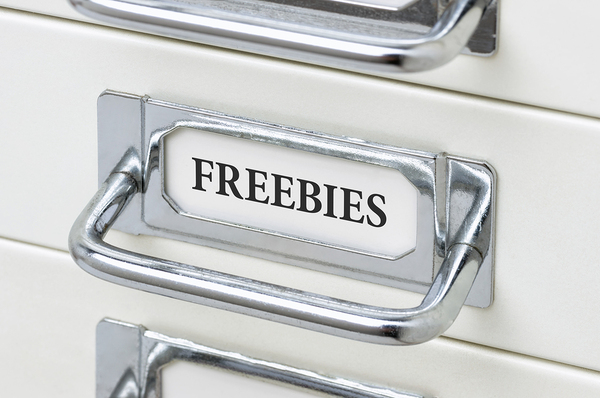 Timing Your Spending
The final element in your couponing strategy is timing your spending to get the best possible deals. One thing you can do when just starting out using coupons is to try and shop at stores earlier in the day. You'll feel less rushed using your coupons, and checkout staff will be less rushed trying to serve other customers, which will let you ease into the process. Plus, you'll beat any other savvy shoppers to the punch!
When it comes to getting the right deal, your timing will matter. First of all, it's essential to keep an eye on coupon expiration dates, or you'll miss out on the sale. This is where your coupon organization strategy becomes important, so you don't forget when the coupons you collected expire.
The type of coupon you use can also help inform your timing. For example, if you get a manufacturer's coupon for an item you've had your eye on, you don't have to go to the closest store to buy it. In fact, when you have a manufacturer's coupon, you have the ability to comparison shop at a number of stores, to see if any has a preferential price or a concurrent sale that will increase your savings.
About that last part — if you can time your shopping to be done when stores are offering sales, you can access potentially huge discounts. Prepare by making sure that the store allows the use of coupons during sales, then wait to make your move until the sale has started. Once you've started couponing, you'll notice that there is a cycle of sales most retailers typically have, including the big holiday discounts but also end-of-season sales to get rid of extra inventory. Using your coupons strategically during these times will net you the greatest savings.
If you are ready to commit to saving on everything from diapers to ladders, now is the right time to become acquainted with online deal sites. Sign up for savings and deals and start accessing promotions immediately.