With the new year always comes resolutions – but then there is the part about sticking with them.
Improving finances is one of the most common resolutions year in and year out. This makes sense given that most people have just completed the mad dash of holiday spending and need to make it through the next year to do it all over again!
However, improving your finances doesn't mean completely restricting yourself from any fun. By cutting down on your expenses and accessing online deals, you can keep your entertainment costs down, while keeping your enjoyment up. Follow these tips to cut your entertainment costs in the new year.
How To Cut Costs At Restaurants
Eating at restaurants can be one of the biggest drains on your wallet – but that doesn't mean you have to avoid the atmosphere and comradery of eating with friends. Instead, propose pot-luck style dinners, which share the burden of cooking and cost amongst participants without sacrificing the fun.
You can also keep visiting restaurants for meals out if you reduce the frequency at which you do so, and if you get smarter about your ordering. Do you just like being out of the house with some friends? Eat at home, and meet each other for drinks. Are you a foodie who just can't help visiting your favorite restaurants? If you're there for the food, skip the drinks altogether – these are the biggest culprits when it comes to cost, and you'll enjoy your food even more.
Some other easy ways to save at restaurants include:
Visiting during happy hour
Going to places where kids eat free
Having children share a meal
Not ordering dessert
Signing up for newsletters and mailing lists
How To Cut Costs At Theaters
Whether you just like seeing movies on the big screen or you simply love hearing live music, there are multiple ways to save on entertainment costs outside of the home. For movies, often a matinee ticket will cost less than at peak times, so schedule a special visit when it is convenient. Skip the marked up popcorn and candy costs as these will only drain your wallet.
For live music, concert tickets can be incredibly costly – the average ticket price in 2016 was a record $74.25. Instead of splurging, check your local venues and community programs for free concerts and festivals – you may be surprised at how much free entertainment is available to you.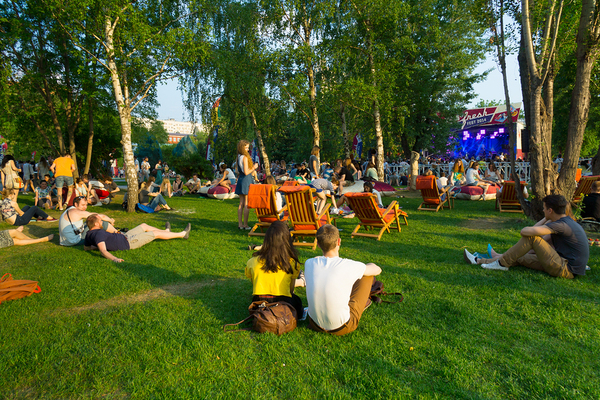 How To Cut Costs At Home
Entertainment costs at home can include everything from your cable bill to the movies you rent for the family. It's important to factor these into your overall entertainment budget, as you'll also be motivated to find ways to save on these monthly costs. The average monthly cable cost is over $103, so you could save significant amounts on cable subscriptions by finding ways to stream your favorite shows or channels online.
For example, you can watch all of NBC's shows online for free – that means all the laughs, with none of the costs.
Discover New Alternatives
While you probably have a routine based upon your entertainment preferences, sometimes branching out of your comfort zone can open up new opportunities. Museums are often free or very low cost and can combine learning with a dose of fun. Many museums offer special programs like movies, concerts, or performances that are typically offered to visitors or community members for free.
If you are a reader, you might like the ease and convenience of your Kindle or tablet, but eBook prices aren't that great of a deal anymore, particularly if you are looking for new or popular releases. Instead, visit your local library, where you can get your book immediately – and for free. Libraries can also be a great alternative source for movie and video rentals for the whole family.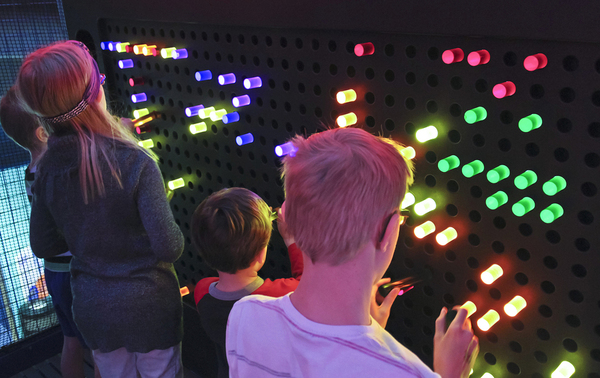 How To Take Advantage Of Entertainment Deals
By signing up for an online deal site, you can track special offers for everything from restaurants to movies, ensuring that you save while accessing the things you want to do for fun. Have you ever wanted to be part of a live TV audience? By following a deal site, you'll have access to opportunities like this for free.
An online deal site will also offer you options to save on things like mobile games and apps, one of the modern sources of fun for everyone from kids to adults.
If you're ready to save on all of your family's fun, sign up for savings and deals today.