Creating and maintaining a budget is the easiest way to increase your savings – as long as you stick with it. If you are trying to create a budget or struggling to adhere to one, there are a number of things you can do to make it easier to manage your money.
Stop worrying about staying on budget with these five essential money management tools that are inexpensive or completely free.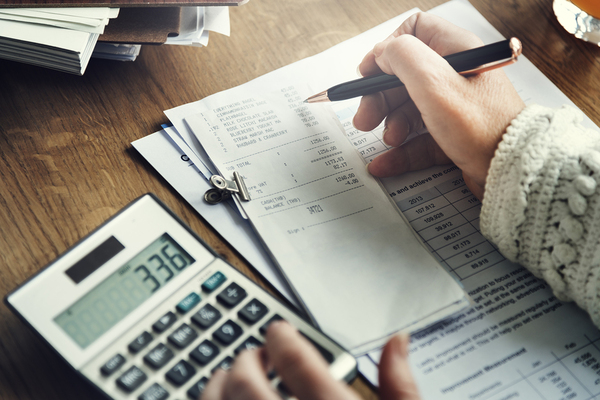 1. Maintain An Excel Spreadsheet
When it comes to crafting a budget, you'll need to do some research into your past spending and your family's average monthly consumption of goods to formulate a plan that makes sense and is workable. You may want to spend $400 or less on groceries each month, but with a family of four, this may be an unreachable goal, especially when you're starting out.
This is where a spreadsheet can be helpful both in going forward with adhering to your budget and in reviewing your yearly costs and savings. Microsoft has a huge selection of budget templates to help you get started, and then it comes down to plugging in your numbers.
A downside to spreadsheets is that they take a bit more time than other methods, but an upside is that they can be highly personalized according to your needs.
2. Use Coupons
Using coupons will save you money on every purchase, but coupons can also be an excellent way to shape your budget and spending. If you can create shopping lists based on the items you have coupons for, you'll be less likely to spend outside of your budgeted amount. Remember that special coupon deals – such as BOGO – can double the impact of your dollars.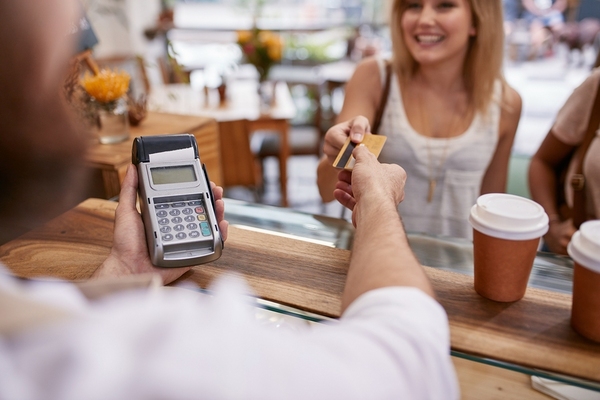 3. Opt For Prepaid Debit Cards
If you find you have trouble not overspending every time you go the store, try using prepaid debit cards. These cards are great for training yourself to stick to agreed spending amounts because they are prepaid, not a line of credit. Therefore, you can't spend more than what is on the card, even if you want to!
Many prepaid cards are designed to help people like you, who want to stick with a planned budget. Hence, they often also offer additional tools to help you budget, from ways to track spending to the ability to set balance limits.
Do keep in mind that some prepaid cards have monthly fees or other restrictions, so do some research to find the card that suits your needs.
4. Sign Up For Freebie Sites
If you find that you're trying to stick with your budget but are still spending too much, it's time to seek out alternative ways to get the stuff that you need – without spending anything. Freebie sites can help you access everything from healthcare needs to travel opportunities – at the price that is right for everyone. By joining a site and monitoring deals regularly, you'll be able to receive free samples by mail to help ease the strain on your budget.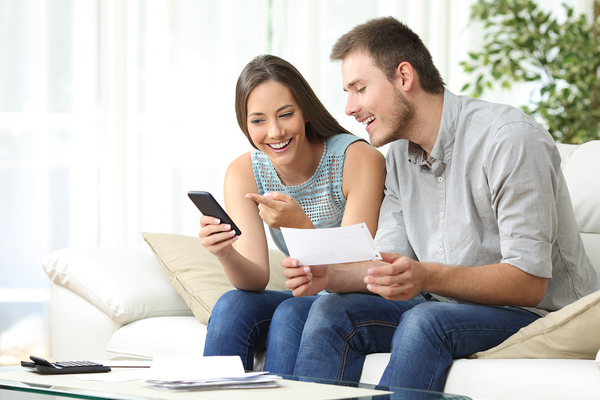 5. Use A Money Management Mobile App
If you are always connected to your mobile device, consider using a money management app to help you stay on budget. You'll always have it with you on the go, and many modern apps will connect directly to your other accounts, ensuring that you always have an up-to-date look at your finances. Some of the most popular apps include:
Mint: Mint is part of Inuit, and is one of the top-rated apps for monitoring your finances and setting budgets. Mint tracks your monthly bills and expenses and generates reports so you can both plan for and check to make sure your budget is working. When you pay for items using your linked bank or credit accounts, information is automatically updated.
YNAB: You Need A Budget does just what it says – helps you create budgets for anything. YNAB is free for a trial period, and then costs $50 per year. However, with classes and special trainings offered throughout the year, you get more than just an app.
Digit: While Digit is not strictly a budgeting app, it can be a great way to build a savings account for special purchases without even realizing it. Digit links to your bank account and takes out small amounts of money periodically, placing it in a secure savings account that you have access to at any time.
Approach your budget with a well-rounded set of tools and stop worrying about sticking with it. Never miss an opportunity to save with coupons or freebies by signing up for savings and deals at a site you can trust.