Flying with an infant is never easy – airports and airplanes are hardly conducive to taking care of your child's needs. However, when it comes to cost, there are ways you can reduce your spending and your stress when traveling with an infant.
Make life easier on yourself by keeping your travel costs down with these tips.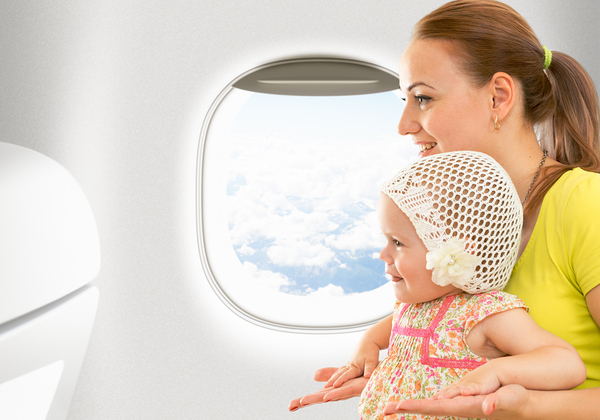 Save On Airline Tickets
If you are traveling with a child under two, you won't have to buy an additional ticket so long as the child stays in your lap. You'll need to show proof of the infant's age, but the savings are massive. When booking, check to see what the airline's policies are for carrying on things like diaper bags, as some will allow you one additional bag for free when traveling with an infant.
Bring Enough Extras Like Diapers And Formula
Every item at an airport is marked up, and the same goes for popular vacation destinations. Don't spend additional money by preparing in advance for just about any situation. Have more than enough food, diapers, formula, or other specific needs, so you don't need to go searching for deals away from home.
Rent Equipment (Like Car Seats) At Your Destination
One of the biggest additional costs with modern air travel is baggage fees. Gone are the days of checking extra bags at no cost, and it seems these charges continue to rise – the cost of just one checked bag on a domestic American Airlines flight is now $25. Find ways to rent equipment that you'll need when you get to your destination instead of trying to bring it along.
Check with your hotel before packing as they may have extras like cribs, toys, and playpens available for free during your stay. Most rental car companies will have an option to rent car seats, but if you are an AAA member, you can get one for free at certain agencies, like Hertz. The less you have to pay in extra baggage fees, the more you'll have to spend on the fun stuff.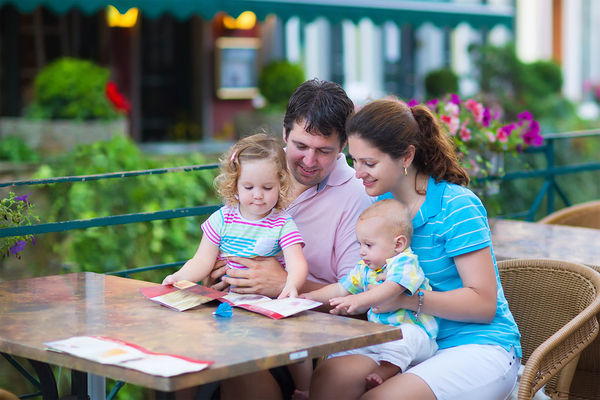 Look For Deals For Children Under Two
Some hotels will let children under a certain age stay for free, so start your lodging search with those. You'll also find that some attractions are free for smaller children, ranging from museums to Disney, where children under three enter free.
Many restaurants also give discounts, including those found in hotels. Plan your itinerary to eat at the places where you'll save, or see if you can book a hotel room with a small kitchen. That way you can prepare food as much as you need to without having to pay more for it.
Find Special Deals Online
Many hotel chains have loyalty programs, and you can start using them – and their discounts – as soon as you sign up. Look for available deals and promotions during your stay to double up on savings.
Further streamline your search for savings on travel by joining an online deal site. You'll have access to coupons, freebies, and more that can be applied to your overall travel costs. Sign up for our special savings and deals today.