In 2016, 76% of employees who worked in private industries received vacation time off as part of their compensation – yet only half of them used what was allotted.
Unfortunately, the cost is a barrier to taking advantage of these opportunities to get away. In just the summer of 2016 alone, there were fewer overall travelers, yet vacation costs surged 11% higher. With the rising cost of entertainment and travel opportunities, who can afford to use all that much deserved time?
There are plenty of available options for families who find traveling to be cost prohibitive, and you're not alone – the average trip cost for a family of four is around $4,000, a hefty price tag for those living on a budget. Instead, use this guide to help plan vacations and downtime that are fun for the whole family, without breaking the bank.
How Can You Cut Your Costs?
How do you feel when you return from a vacation? Aside from the reality shock of being back to normal life, you probably feel happier, healthier, and more relaxed. There's a reason for this – vacations are good for your health!
Women who take vacations are at a lower risk of heart disease than those who don't, and the mental health benefits of taking vacations include a lower risk of depression and a higher rate of life satisfaction. Vacations can even improve your marriage and relationships.
Clearly, vacations can help reduce other costs like health care, but spending more than your budget allows can negate all of these benefits. Instead, try these methods of reducing costs while still retaining the fun.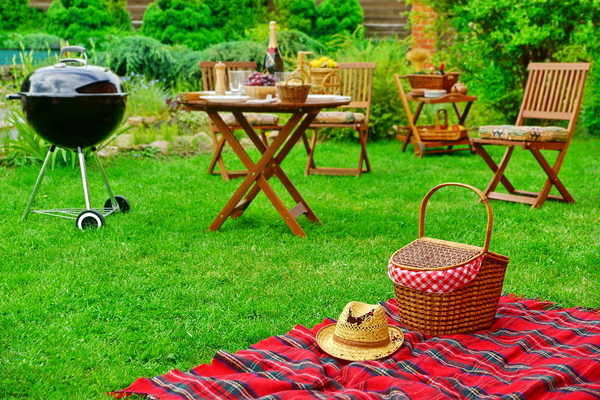 Taking a Staycation
Staycations have become popular over the last decade, as people are seeking out ways to reap all the benefits of vacations without leaving home. Just exploring your local area can result in a newfound appreciation of where you live and what is accessible, and it costs a whole lot less than a trip to Disneyland or an exotic locale.
The key for planning a successful staycation is that you have to put in some effort to make sure the experience is a fun and new way of disconnecting from your everyday life. Set ground rules for yourself and your family that include the following:
1. Putting away phones and mobile devices
2. Stepping away from the computer
3. Setting up a vacation email alert and not checking your inbox
4. Putting aside typical household chores
5. Not cooking or not discussing things like politics, work, or school.
The more you can get your family disconnected from regular life, the more you'll enjoy the time you spend together, no matter where you are.
Plan your staycation as you would any other getaway – figure out a budget, talk with other family members about what they would like to do, and put together a working itinerary of your plans. Since you don't want to be worried about things like dishes and laundry, get all of the household cleaning out of the way before your staycation starts so you can do what you need to do: relax.
Now for the good stuff – what can you do on your staycation? These tips will get you started:
Go To A Park: Find a nearby national park for outdoor activities that will reconnect you with your natural surroundings. Depending on your location you may be able to go hiking or exploring as a family, or you may have an opportunity to learn about historical events that occurred nearby. Some parks are completely free, while others have small entrance fees, but you can also schedule your visit for a fee free day, offered at parks around the country.
Do Some Touristy Stuff: Sometimes we forget what we have around us, so look up the popular tourist destinations close to home and go check them out. Pretend like you are visiting from out of town by taking photos and exploring the way you would if you were somewhere new.
Find A Local Spa: Take your partner for a spa day, or even just for a couple's massage. You'll both get to relax while doing something completely different from the everyday. See if your spa has steam rooms or bath facilities, as you can extend the bliss without paying additional costs.
Do A Girls Day: Why not pamper yourself with a little makeover? Bring your daughters to get manicures and pedicures, or try new hair and makeup styles, just for fun. If your budget allows, you can even pull it all together by shopping for some new clothes.
Go Camping: If you have a tent at home, why not try something different by camping in the backyard? Make some s'mores over a fire or grill if you have one, and just spend some time taking in the outdoors in a way that you don't usually do. Grab a couple of flashlights and tell scary stories, or download a stargazing app and see the sky in a new light.
Stay At A Local Hotel: Just a night or two at a local hotel can have you looking at your hometown in a completely different way. Most hotels offer discounted rates for midweek stays, and you may even be able to get a discount as a local resident. If your staycation is planned for off-season, you'll access even lower rates.
Host A Family Game Night: With a pack of cards or a board game or two, you can host a rousing family night that is fun for everyone. Nowadays you can also just download a couple of apps for fun without the need for storage.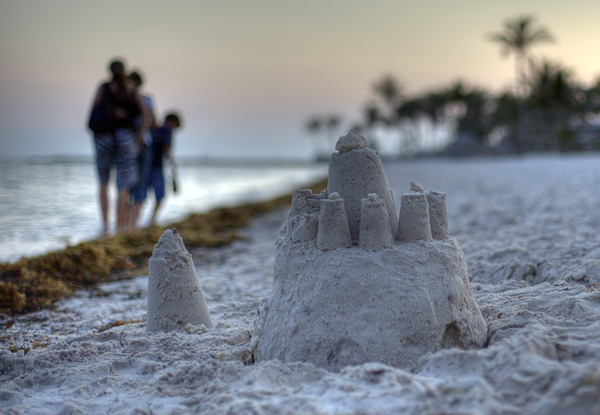 Travel Off-Season
Keeping your vacation within your budget doesn't mean you need to stay home. By scheduling your travel for the off-season, you'll save on both hotels and airfare. Factors that will affect your total flight cost include where you are flying from, where you are flying to, and what days of the week you plan on flying. For hotels, expect higher prices on the weekends, during the season, and during holidays and special school breaks.
Take the case of Florida, everyone's favorite destination spot. If you want to visit Disney World, you're not the only one – in 2015, a record 66 million tourists visited the area. As you may expect, traveling to the area can be pricey. Expect to pay between $3,000-4,000 for a family of four, depending on where you stay.
For cities in Northern Florida, including Orlando, the summer months are the high season. However, if you travel during the winter, you'll find all costs are reduced. For South Florida it is the opposite – while summers in Miami are hot and humid, you can get great deals on hotels and airfare, and the ocean will cool you off.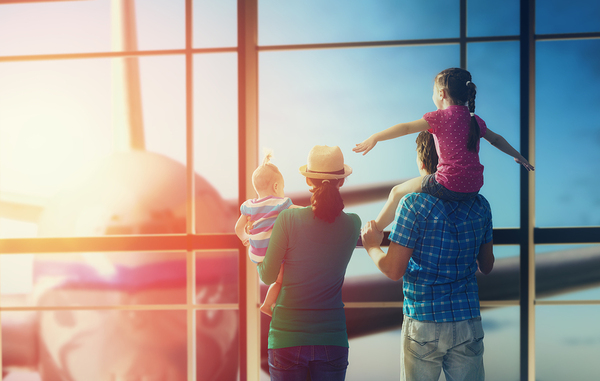 Look For The Best Deals
The best way to keep costs down while still getting the benefits of a vacation? A little bit of research goes a long way. Just by shopping around and spending some time understanding your destination, you can find ways to save:
Comparison Shop Between Travel Sites: Travel sites make it easy to anticipate what your total costs can look like as they'll give you options to shop between different airports, airlines, hotels, and more. Plug your ideal itinerary into several sites and see if there is any fluidity between prices. Keep in mind that sometimes just being flexible with your dates by a few days can result in even more savings.
Look For Discounts On Rental Cars And Hotels: There are a number of ways to find discounts on things like rental cars and hotels, but first look to see if you can get a deal by booking your flights, lodging, and car all at once. Some airlines and travel booking sites will make this easy for you, by giving you package deals which you can then compare to each other, settling on the one that makes the most sense.
Compare Transportation Costs: We're trained to see flying as the most expensive form of transportation – and it sometimes is – but no matter where you are headed you should compare transportation costs to see if there is any price difference between planes, trains, buses, or cars. A bus ticket purchased last minute can sometimes be double the cost of a flight to the same location, with significantly increased travel time.
Look At Other Airports If Flying: One of the best ways to save on airfare is by shopping around at nearby airports. Many popular destinations have multiple airports that serve the area, so it may be cheaper to fly into one that takes a little longer to drive to if the price is right.
Browse Online Deal Sites For Additional Opportunities To Save: Make sure you never miss out on a money-saving travel deal by browsing an online deal site. Not only will you find savings on things like lodging and rental cars, but you'll also keep an eye out for local options to save on your staycations.
Stepping away from our responsibilities is one of the biggest benefits of taking a vacation, but it is something you can do no matter where you are. Keeping things luxurious on a budget doesn't mean you have to skimp on quality, it just means you have to be a savvy shopper who knows how and where to find deals. Keep up the search and start seeing discounts on everything you buy by signing up for savings and deals today.