Retailer deals are almost as old as modern society itself. In the early part of the 20th century until the late 1980s, S&H Green Stamps were a national form of rewards system, where each purchase at certain stores could earn you stamps, which could then be saved and redeemed for special offers. Then, of course, came retail mailers, full of coupons, discounts, and promotional offers that could be used at brick-and-mortar locations.
Thankfully, the days of cutting out, storing, and carrying around coupons in order to access the best deals are long gone. The ease of the internet and mobile devices has allowed for consumers from around the world to access online deals that save money and time. Not to mention, it has made the process of finding the best deals a thrill for even the newest of deal hunters.
There is no one-size-fits all online deal — the savvy shopper knows that modern deals come in the form of free offers, coupons, coupon codes, email deals, online-only retailer discounts, and more. While each of these offers can provide hefty savings, spending all of your time searching for deals will negate any money you have saved.
Knowing where to look, and what to look for, can help make your deal seeking even more successful, while still keeping the thrill of the hunt. From online deal sites that aggregate and tailor available promotions to your needs, to email hacks to make finding coupons easier, there are tons of ways to get the excitement of the ultimate deal. This guide is perfect for both those new to online deals and those who are experienced savers, and will streamline your search for the ultimate payoff.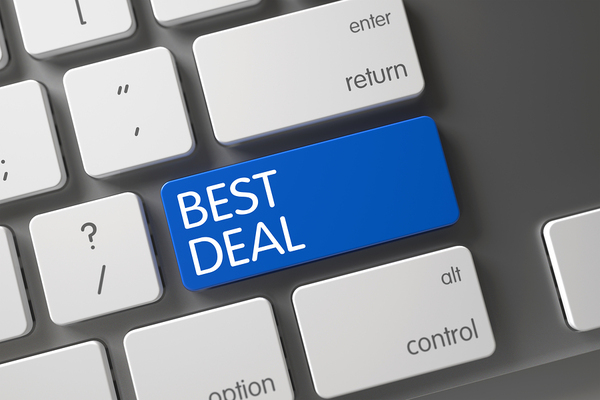 Types of Online Deals
Companies love to offer incentives to buyers, and there is no brand out there that avoids enticing customers with special offers. However, for one reason or another, plenty of shoppers tend to ignore these promotions. Perhaps they're tired of signing up for email lists, don't have the time to fill out surveys, or simply can't keep track of every retailer's offer. Hence, savvy deal hunters can reap the benefits of these little-used incentives by seeking out the best deals out there.
When you are seeking out deals, there is one good tip to keep in mind: While companies love to extend offers to customers both new and returning, they won't be receiving an otherwise full price for the item. Hence, more and more retailers are finding ways to make it a little harder for deal seekers to access and use promotions with the hope that most customers will purchase without going through the hassle of finding a coupon or entering a promotional deal. That's where you, the savvy deal seeker, come in. These are some of the most-offered types of online deals that can help guide your search toward what matters — and some tips for making sure you maximize the available promotions out there.
Freebies: Who doesn't love a free product? Being able to try a small sample size of something before buying can be the best way to find a new product you love. Many companies are happy to offer trials of products — although some only do so through third-party sources — as it allows customers to have a first-hand experience with a quality product. Freebies also come in the form of gifts with purchase, or buy-one-get-one-free offers — enticing ways to get everything you need at a significantly reduced cost. If you can plan for special freebie promotions when doing your shopping, you can double the bang of each buck.
Coupons: Perhaps the oldest and most familiar form of deal finding is the coupon. Thanks to the internet, shoppers no longer need to come up with ways to save hard copies — even when shopping in-store. With modern mobile devices, many retailers are now offering coupons that can be saved directly to the small screen and used in stores, or an email version that you display to the cashier upon checkout. If you have an iPhone, you may have the option of saving your coupons directly to the Wallet app, but a good tip is to save any coupons you receive via email or online as a photo or screenshot, so you always know where to find them. Even better, set up a folder in your photos app that is specifically for coupons.
Coupon Codes: Coupon codes offer a specific incentive — whether free shipping or a discount on your purchase — and are one of the easiest online deals to use: All you have to do is input the code when checking out, and the deal is yours. But here's a little secret about coupon codes: They are one of the principal incentives that retailers extend to their mailing lists when marketing to customers. Retailers are protective of these codes, which means you need to join those lists, open those emails, and save the codes as they come in, monitoring expiration dates, conditions, and more. Stores are even getting sneakier with their placement of coupon code boxes, so be sure to search around for that box on your checkout page — it's there, but it may be hidden to dissuade the majority of customers from taking advantage of the deal.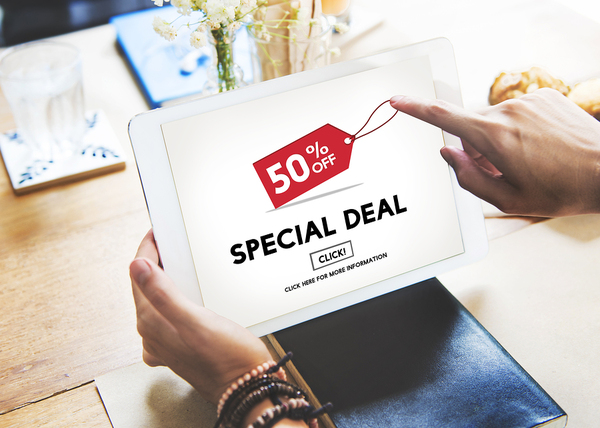 Email Deals: Your email address is currency to retailers, and they are willing to reward you with special deals sent directly to your inbox. However, not all deal seekers will have the time or resources to spend scouring through every email to figure out whether the deal offered is worth it.
If your time is limited, track emails from retailers that you purchase from most often to streamline your inbox search. It can also be helpful to set up a separate folder or automatic filter in your account that saves relevant email deals for future perusal and usage. With a filter, you can have any promotional emails sent directly to a separate folder, which means you know exactly where to look when it comes time to shop. Keep in mind that some coupon codes you have to enter at checkout in the code box, while others may only be accessible via a special link.
Online-Only Retailer Discounts: Ecommerce was a game changer for many retailers — an online store doesn't require the costs that go into a brick-and-mortar location. Hence, retailers love to pass on these savings to you, the customer. Online-only retailer discounts are exactly what they sound like, incentives to shop online instead of visiting a retail store. Of course, the benefits of these deals are two-fold; they allow online shoppers to get everything they need at a reduced cost, without ever leaving home.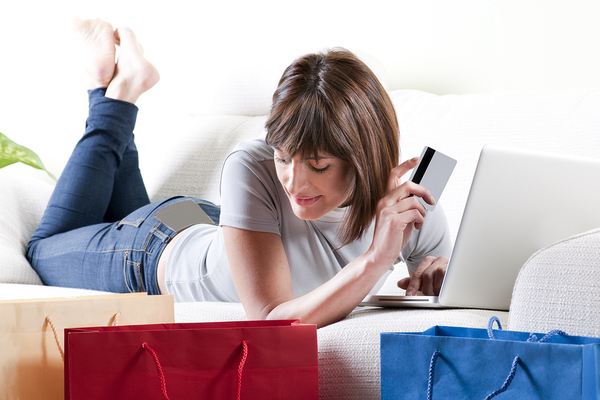 Where to Look for Deals
Now that you know all about the types of online deals, where do you look for them? As there are many different types of online deals, there are also a number of different methods you can use to find them. Keep in mind that deals often change depending on the time of the year — retailers love offering promotions during the holidays — so if you can, plan out your search and purchase activity for a time when you know you will have the option to save.
If you are shopping for clothing or specific products, you can save significantly by buying at the end of each season, when retailers are looking to get rid of inventory to make room for new stock. For the rest of the time, check out these resources to access the premium deals available year-round.
Deal Sites: For deal seekers who don't have the time to spend searching for individual codes or scanning inboxes for email offers, but still love the thrill of the hunt, deal sites are the quickest way to identify savings for what you need, when you need it. From special offers negotiated directly with retailers, to easy ways of signing up for applicable email deals, deal sites can help streamline the coupon search, letting the savings roll in. Plus, get the added benefit of being able to try a free sample of a product before you buy — some deal sites will have opportunities for free trials of particular items for their members.
Deal sites are also particularly valuable for exposing you to new items and brands that you may be unfamiliar with, which means you can purchase everything you need at the price you want. Another huge bonus of deal sites? Get access to promotions for everything from your favorite restaurant, to health products, to furniture for your home, all in one place.
Retailer Newsletters: Retailers use newsletters as a way to keep customers updated on their company, and so newsletters often offer a special promotion to readers, particularly those who make it all the way through. However, newsletters are also valuable resources for ways to use the products you buy, from recipe suggestions to styles for the upcoming season.
Retailers like to make it easy for you to jump on these deals, and so whether the newsletter is print or online, it will typically include a number of special limited-time offers for returning customers. To make things easier on yourself, take pictures of any print deals you receive, so you can save them to one place on your phone or digital device, ensuring they are always at hand when you need them without requiring you to store and save bulky print materials.
Emails: Your inbox can be a goldmine for deals. But again, you need to sign up for different lists and constantly peruse offers for relevant deals, which can get incredibly time-consuming. Some deal sites will aggregate email offers from various retailers that can help you decide whether signing up for a mailing list is worth it. Another way to hone your search for deals using emails is to limit the lists you sign up for with a given company to only deals and promotions, when this is an option. Again, using filters and special folders to group your online deals in one easy-to-find location will make it easier to actually use them when the time comes to check out.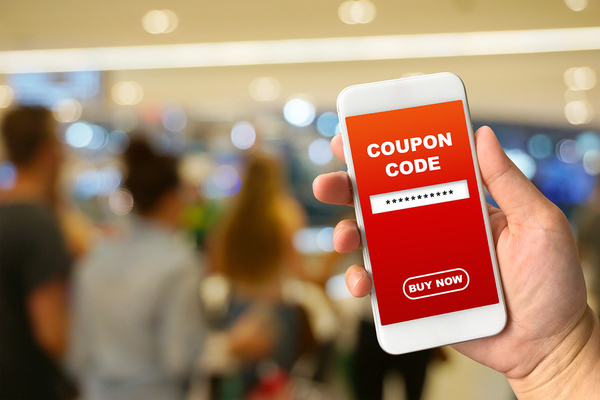 Social Media Accounts: Social media has surged in popularity for deal seekers. Not only does following retailers make it easy to see available deals right away, many retailers also offer special time-limited offers to social followers, taking advantage of the time-based nature of these platforms. Contests and user-generated content are also ways that retailers are extending even more opportunities for deals to shoppers, so be sure to follow the brands that you engage with and buy from.
Company Websites: Many ecommerce sites will display coupon codes, deals, and special promotions in banners or on the home page, enticing shoppers to make a purchase. These can be special limited-time offers, like free shipping, or site-wide discounts that apply to your whole order. However, it is worth it to write down codes you see on the website before getting to the checkout page — while stores are happy to offer these deals, they won't always make it easy for you to use them, and sometimes avoid listing them on the checkout page for this very reason.
Online deals are out there for every product you need, which means a simple search can save you on every purchase. These tips will get you started in understanding what deals are available to modern consumers, and the most common places to find them. Get the thrill of searching for deals and the satisfaction of saving money, a win-win for today's shoppers. Ready to get started? Sign up for savings and deals today.